As our honourary first-ever Fit Friend Basma Khalifa embarks on her two-month regime to a fitter physique, we've been getting some inside information about her bad habits (not eating breakfast) and long-term goals (be Instagram happy). To get her off on the right start, I've laid down a few ground rules…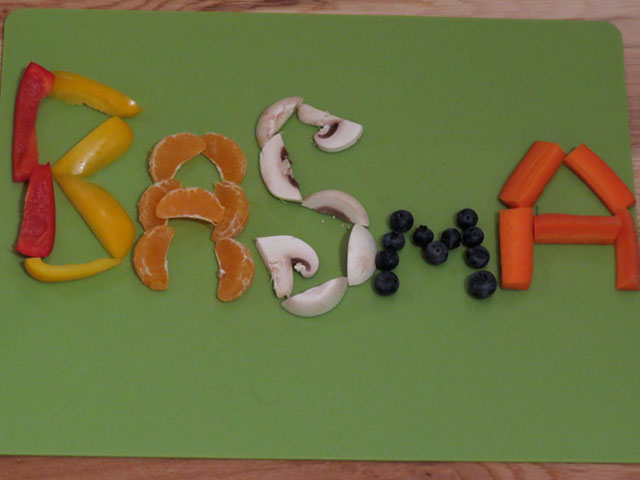 The rules
Never. Ever. Not even once. Skip breakfast.
There's a reason the name 'breakfast' is based on an imperative – break your fast! Your body has been fasting overnight while everything from your digestion to your breathing slows right down. But now a new day has begun, it needs new fuel to kick it up a gear. Leave your first meal of the day until lunch and your metabolism will still be back in slow, slumbersome dreamland.
Eat (healthily) frequently
Keep an eye on the clock or set yourself reminders to eat every four hours. It doesn't have to be a full-on meal, but having regular snacks like a protein shake or piece of fruit will keep your metabolism in the fifth gear – which is exactly where you want it when you're trying to shed a few pounds.
Drink a daily 2L dose of water
Water is essential to keep the fluid balance in your organs, muscles and skin cells just right. When you're exercising regularly, even minor dehydration can significantly reduce the effort you're able to put into your workout – and the results you're able to get out. When you're traveling, always have a bottle of water to hand. When you're bored on the train or the bus, taking a few sips is a productive use of time as it helps to nourish your body, keep your energy levels up and even boost your complexion.
Get the (right) five a day
This golden rule is still around for very good reason, but it's important you make the most of your daily five. Five servings of fruit could equate to more than 100g in sugar, taking you well over your recommended daily limit. Down a fruity smoothie and you're doing even more damage, crushing all those sugars into a single serving that will spike your blood sugar levels and turn into fat when your body can't put it all to good use. Instead, choose at least three servings of vegetables, and include as many colours as possible. Every veggie comes packed with different minerals and nutrients that replenish the cells in your body and keep you in good health from the inside out.
Reward yourself
Whether you lust for a burger or a cookie, make a deal with yourself to indulge your cravings just once a week. Pick one day of the week where you can eat anything you like. You'll have the satisfaction of knowing you worked hard for it, and you'll feel invigorated for the week of nutritious eating ahead.
The menu
Now that we've established the ground rules, let's start picking away at a healthier menu designed to fuel your body with the muscle-toning protein and health-enhancing nutrients you need to get the most out of your day.
Snacking has always been Basma's biggest point of uncertainty because she's allergic to nuts, but with a bit of forward thinking you can make sure there's always a healthy snack to hand…
Breakfast options (always within 1 hour of waking):
Protein shake and banana
Bowl of homemade porridge with honey and berries
3 scrambled eggs on 1 piece wholemeal toast
1⁄2 mashed avocado on 1 piece wholemeal toast
Morning snack options:
Greek yoghurt with honey and small portion of granola
Fruit
Lunch:
Salad of 5 ingredients – minimum of 3 must be veggies; 1 must be a source of protein including chicken, beef, fish or tofu; 1 can be a grain including quinoa, barley, or wholegrain rice
Afternoon snack options:
Protein shake
Carrots with hummus
2 boiled eggs
Dinner:
Main protein source including chicken breast, salmon fillet, tuna steak or duck breast. Side of roasted or steamed vegetables. Include as many colours as possible – eg green asparagus, red pepper, orange carrots, yellow corn on the cob, etc.
(Visited 94 times, 1 visits today)