TRAIN WITH BRIT EVERY WEEK…
As a community-centric brand, Fit Brit Collective's Wimbledon fitness classes are open to everyone of all fitness levels. From the complete beginner to the exercise enthusiast with a highly active lifestyle, Brit's aim is to challenge and inspire you every step of the way.
Monday
Wednesday
Thursday
Saturday
*To secure your place in any Fit Brit Collective signature class, please book online here. If you already have a class package, please book directly via brit@fitbritcollective.com.
For pop-ups, workshops, collaborations and retreats, check the special events page.
Fit Brit Collective signature classes
Ladies Who Lunge
New in 2017, Ladies Who Lunge is an all-female training community designed to deliver optimal strength, stamina and confidence within a supportive setting. Launching in May in Holland Garden. Pre and post-natal ladies welcome. Find out more.

Weightlifting Circuits
Another new addition in 2017, Brit's weightlifting circuits will teach you to lift weights safely, progress you through movement patterns you can practise on your own, and teach you how to manipulate your metabolism without so much as glancing at a treadmill. Maximum 8 places per class. Advance booking required. Find out more.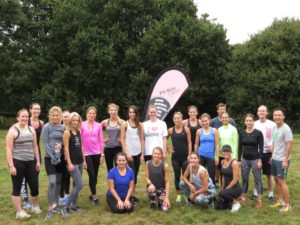 Fit Brit Collective Bootcamp
Where it all started! Fit Brit Collective Bootcamp launched in 2016 with the aim of becoming SW London's fiercest and friendliest fitness family. Join the collective and see if we've lived up to expectation! Find out more.
Prices & class bookings
The flexible drop-in or package fees listed below are available via Brit's online booking platform. If you have a stamp card from previous class packages, please continue to use this and book directly via brit@fitbritcollective.com until you've run out of sessions, after which you can sign up to further classes via Instabook.
£10 Drop in rate
£55 6 session bundle* (£9 per session)
£80 10 session bundle* (£8 per session)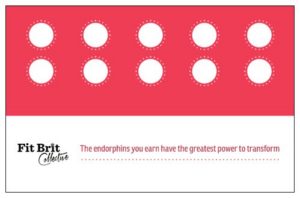 Brit's expecting! What's that mean for FBC classes?
That's right. Fit Brit Jr is expected to join the collective in January 2018. Fortunately Brit's active lifestyle has helped her ensure a healthy pregnancy, so there's still plenty of opportunity to join one of three weekly signature FBC classes and make the most of your class credits. The remaining 2017 class dates are listed below.
Saturday Bootcamp runs 22 July – 19 August, takes a 3 week break, then returns for a final 3 weeks 16-30 September.
Monday's Ladies Who Lunge breaks for the summer after 24 July and returns for a short, intense 4 week term running 11 September – 2 October.
Thursday's Weightlifting Circuits continues as usual until 28 September, with just a 1 week break on 7 September.
FBC goes out with a bang with one last big Bootcamp Weekender running 6-8 October! Join myself and yoga instructor Sophie Dear for a 3 day wellness retreat in beautiful Oxfordshire.

Find out more

.
SaveSave
SaveSave
SaveSave
SaveSave
SaveSave
SaveSave
SaveSave
SaveSave
SaveSave
SaveSave
SaveSave
SaveSave
(Visited 1,289 times, 1 visits today)