MIND BODY BUMP IN SUPPORT OF MENTAL HEALTH AWARENESS WEEK 
13 & 15 May at Raynes Park & Wimbledon Libraries 
I'm honoured to support Mental Health Awareness Week at my two local libraries, offering pre-natal women and new mums support to discover their optimal physical and mental health. My new book Mind, Body, Bump will be available to buy, you can get your copy signed and you can ask any questions you have about this wonderful, if challenging, period of transition in our lives. Register your interest directly with your nearest library.
SaveSave
BEING MUM FESTIVAL
12 October 2019, The HKX Building, Pancras Square, London, N1C 4AG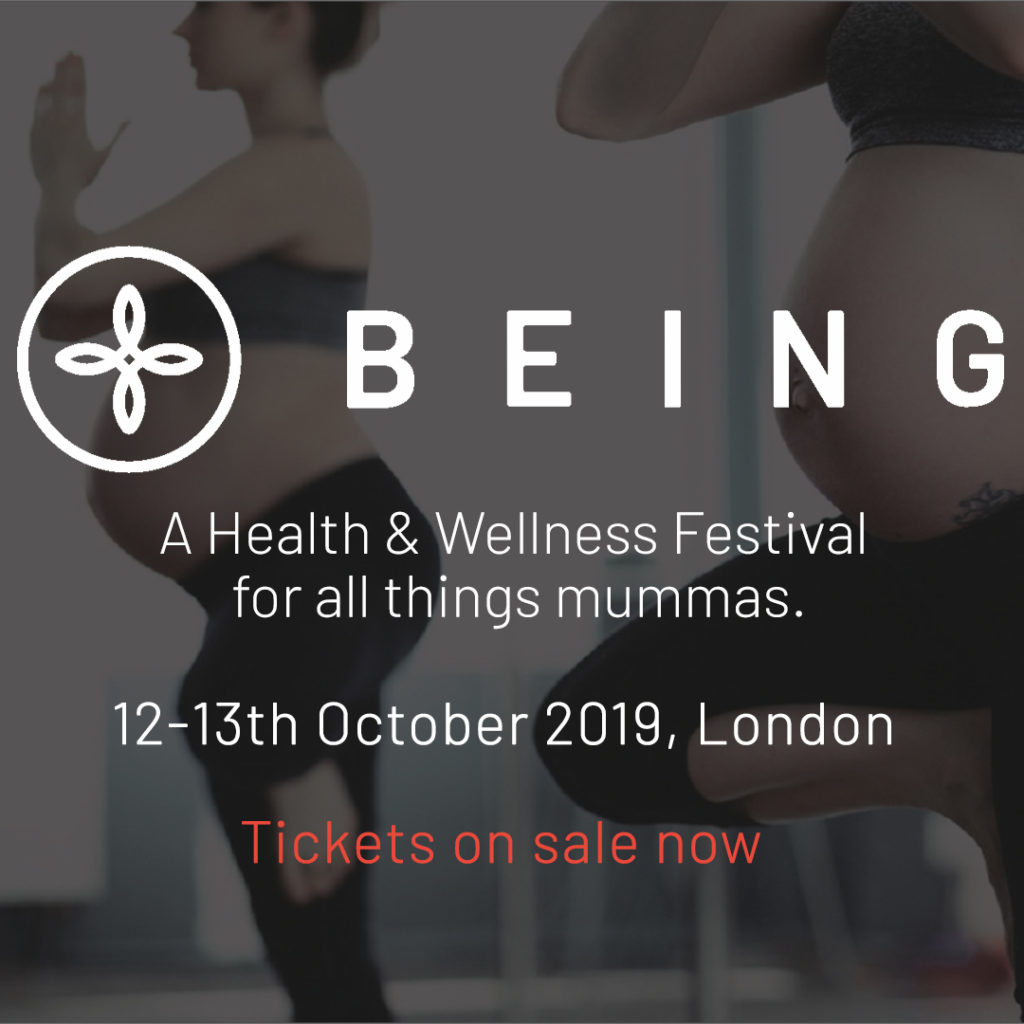 I'm running a pre-natal workout – inspired by my new book Mind, Body, Bump; The Complete Plan for an Active Pregnancy – on Saturday afternoon at this year's Being Mum Fest. Being Mum Fest is the UK's only health and wellness festival for those trying to conceive, mums to be and new mums.
As an event host, I'm thrilled to offer you a 10% discount off your chosen ticket price. Simply enter the code BEING2 when you register at https://beingfest.com.
The festival is led by mums, midwives, doctors, dieticians and PTs covering:
Being zen: Choose from guided meditation; sound baths, restorative and flow classes led by tried and tested practitioners.
Being mindful: Fun tactics designed to limit stress and improve sleep: journaling, meditation, how to digital detox, aromatherapy and gratitude practices.
Being educated: How to breastfeed & express, get back to your pre-pregnancy weight and fitness ability, nutrition advice (caffeine and sushi anyone?!) and the ins and outs of post-natal depression.
Being fit:From weightlifting to barre to yoga classes designed specifically for mums to be and new mums, led by global fitness experts!
50+ speakers over 3 stages including:
Caroline Bragg, Head PT, Mumhood – Frame
Emma Brockwell & Grainne Donnelly – writers of the new 'Postnatal Running Guidelines'
Angela Heap, Nutritionist, Fertile Ground Nutrition
Rosie Stockley, Founder & MD, Mammawell
Marie Louise, The Modern Midwife
Dr Ben Harman Jones, Psychiatric doctor
(Visited 1,179 times, 1 visits today)