Brit is a YMCA certified ante and post-natal personal trainer. She works with new mums and mums-to-be in Raynes Park, Wimbledon, Putney, Fulham and surrounding areas. Train in the comfort of your home – little ones are welcome to get involved – or enjoy some well-deserved you time in a park or private studio near you.

Pre-natal training
Fascinated by the beauty of pregnancy and the body's natural adaptations, Brit will help you stay active, train safe and prepare for childbirth through all three trimesters. While certain modifications are necessary for the safety of you and your baby, you can still feel like you've had a great workout. Brit will help you find the precious balance of feeling challenged and nurturing your body for two.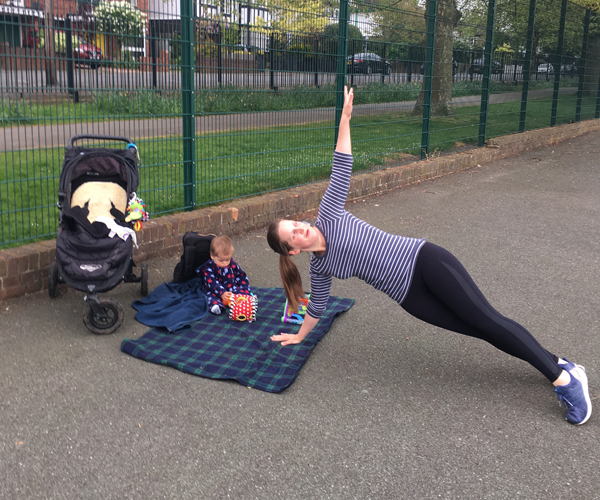 Post-natal training
Accelerate your post-natal recovery with Brit's personal guidance. You'll feel stronger, more energised and enjoy setting aside valuable time that's just for you. You can begin personal training after your six week check-up. Brit will perform a simple check to assess the status of diastasis recti – separation in the abdominals – and will coach you accordingly to safely and effectively rebuild your core strength. Many of Brit's post-natal clients have grown stronger and fitter after having a baby than they were before the little one's arrival!
Group classes
If you're looking for a group exercise environment where simple modifications are provided for every stage of your pre-natal or post-natal journey, Brit's women's only Ladies Who Lunge class could be the perfect fit. It's held every Monday at 10am in Holland Gardens, Raynes Park and is the product of Brit's desire to create a class offering that challenges everyone from the amateur athlete to the seasoned fitness enthusiast without compromising on safety for women preparing or recovering from labour. Find out more about the class and how to join here.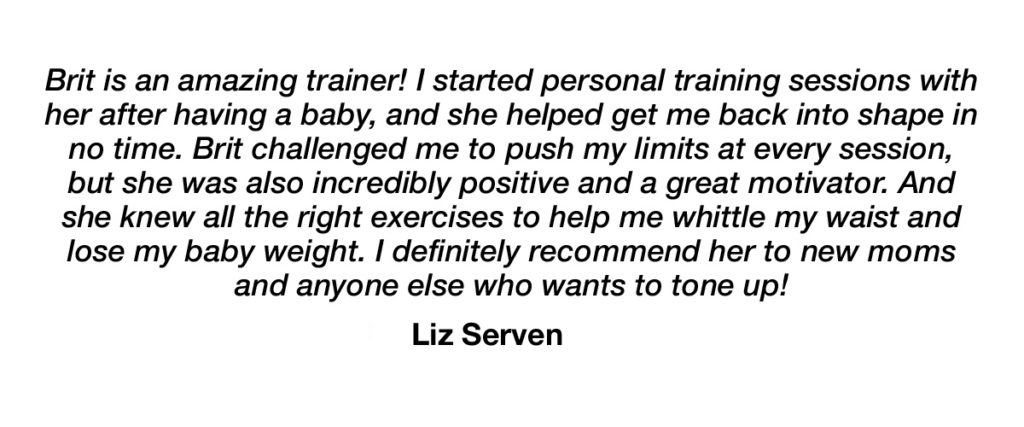 (Visited 318 times, 1 visits today)