If you're on Instagram and you follow me and my awesome friend in fitness Chiara Pellegrino, you already know that we're joining forces to run a winter fitness retreat in the beautiful Italian Alps. If this is news to you, check the following dates in your diary: Wednesday 9 March to Sunday 13 March. All clear? Good, now add 'Get fit with Chiara & Brit' at La Scuola de Chiappera near Turin, Northern Italy. Take a look at the information page on 4fitnessake.co.uk for all the essential details, including where you'll be staying, how to get there and how much it will cost. Then have a scan through these additional 5 reasons to join us. Best read quickly – we only have a few spots left!
1. A weekend with the friendliest faces in fitness
Chiara is best known for kicking butts at Psycle in Mayfair and Canary Wharf (and previously across all locations of barrecore). For the next four weeks (starting today), you'll also find her teaching Sweaty Betty's boxing-inspired Rumble workout in the Marylebone store. Whether you know her from the barre, the bike or the boutique, you'll recognise her by the giant smile she wears during every workout. While I naturally find it harder to sing my own praises, I don't go by 'London's fiercest & friendliest trainer' without reason. The most common reaction when Heartcore clients try their first TRX workout with me? "You seem so sweet and bubby, and then the class starts…" Yep, I'll kick your butt. But I promise to do it with love!
2. Three serious butt-busting workouts daily
Speaking of butt-kicking, just how do we intend to whip you into shape? Why, with no less than 3 workouts per day. Kickstarting every morning with fasted cardio, we will supercharge your metabolism and give you an endorphin boost to energise you the whole day through. You'll need it, because following afternoon activities in the beautiful snowy surrounds, you'll be back at it with strength focused evening workouts and stretchy yoga-inspired mat sessions.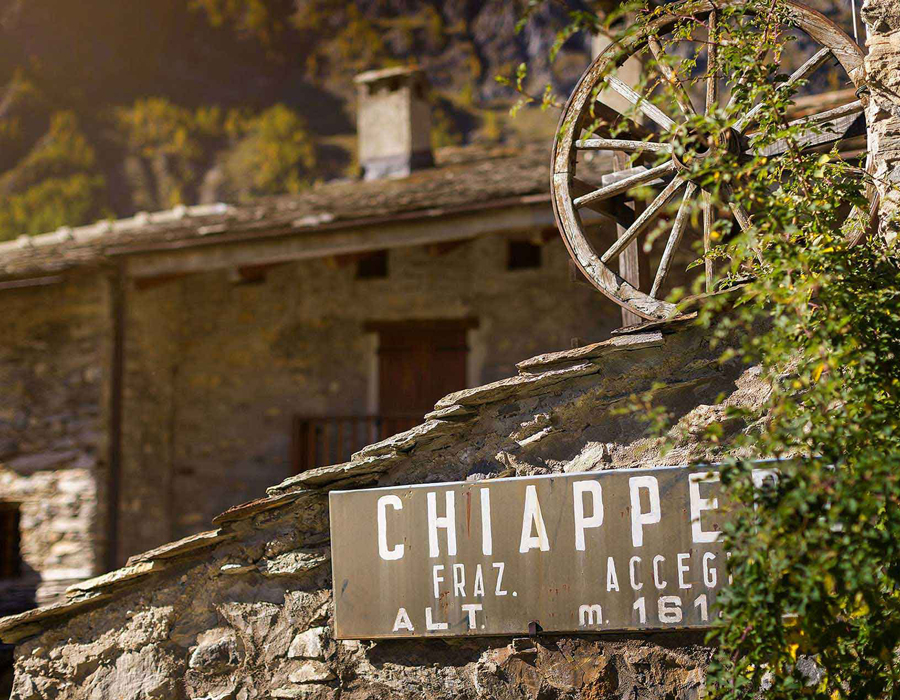 3. Mellow meditation in the mountains
Chiara and I agree on a lot of things, but the one thing we connect most passionately about is how important it is to unite wellbeing of the body and wellbeing of the mind. Immersed in the Italian Alps, your mental self will receive just as much attention as your physical self. At least once a day there will be dedicated time for meditation and reflection. Whether it's solo time in the mountains, or an extra long savasana to end the day, we will encourage you to dig deep and discover more about yourself, your goals and your true potential.
4. Interactive workshops to explore your full potential
Speaking about your true potential, you already know you're awesome and capable of awesome things, right? Just in case you've forgotten, or have underestimated yourself in any capacity, we'll be there to remind you that you really do rock. Every night, we'll come together over a workshop to explore the ways that you can use food, exercise and mindfulness to unleash just a little more awesomeness. You're already joining us because you're a go-getter, so these workshops are designed to expand the knowledge and confidence you need to meet and exceed your health goals.
5. Mindful nutrition to make your mouth melt
Although Chiara and I love to eat and cook healthily, we're entrusting the menu design to an inspiring team of wellness entrepreneurs inspiring Londoners to explore more wholesome and adventurous cooking. We've very excited that Mindful Chef has agreed to create a bespoke retreat menu, taking into account the availability of organic fruit, veg and meat grown or reared on-site at La Scuola de Chiappera. Stomach rumbling yet? It should be. Nowhere else will you get UK nutrition experts helping you fuel your body, and local Italian chefs committed to feeding your soul.
I hope you're convinced. I'm personally counting down the sleeps until I board the flight to Turin and prepare to meet 8 fun, beautiful and inspiring clients on the other side. Oh, did I mention there are just 8 spots? And over half are already gone! Book your space at 4fitnessake.co.uk now. I'll see you there!