In realising that Christmas is six weeks away – which also means there are just three weeks until my birthday – I've decided to combine November and December's 'Most wanted' posts into one dream wish list. But as I do believe that Christmas is more about giving than it is receiving, I've also prepared this carefully curated list to showcase some of the coolest fitness offerings you might consider mentioning to your other half, friends or family members in the hope of finding them beneath the tree. Alternatively, there's always the Boxing Day splurge…
Victorias Secret PJs
I'm going to start with a classic Christmas present, which was recently overlooked in favour of the onesie, but is now back in full force: pyjamas. During my frequent ventures into Victoria's Secret, I've lingered longingly over the cute (read: pretty but not 'sexy') vest and short sets, before turning my attention back to the more sophisticated lingerie my husband is really hoping I return with. Still, there's nothing I'd like more than to slip beneath the sheets wearing chic new pyjamas on Christmas night.
<a href="https://fitbritcollective.com/wp-content/uploads/2014/11/VSPJs useful link.jpg">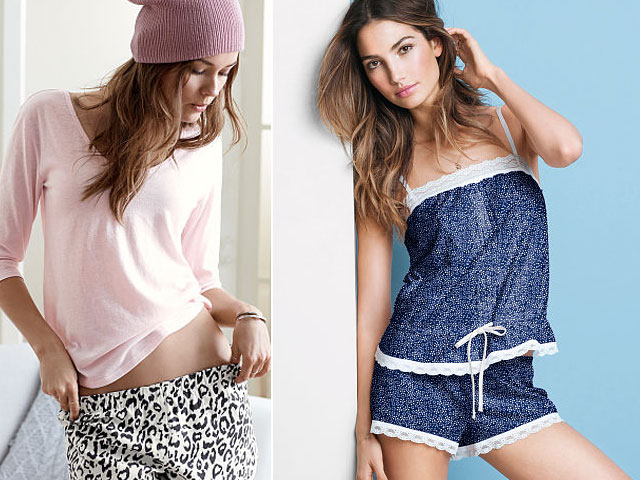 PS: I'd also like to note that this year's Victoria's Secret fashion show is taking place in London for the first time ever, and just one day after my birthday! Yes, after months of rigorous training and clean eating, Karlie Kloss, Adriana Lima, Lily Aldridge and the rest of the A-list model squad will be unveiling their #fitnotthin physiques at Earls Court. Should anyone reading this have a golden ticket (as in, one heavily discounted from the going rate of £10K), please please call, email, Tweet or FB me immediately. You would go down in history as my favourite person in the whole wide world.
Sweaty Betty socks
Cliche? Perhaps, but I'm one of the few people who will genuinely squeal in delight when I unwrap new socks on Christmas morning. I love slipping my feet into the factory-fresh cotton, walking over hardwood floors and carpet to feel how the fabric nestles between my toes. Sweaty Betty's are my favourite, from their run socks with rubber grips on the heels so they don't slip and slide during a workout, to their basic trainer liner in fun (but grown up) colour combinations to match my fitness kit. Go on, stuff my stocking full of 'em!
Daily Greatness journal
I love the concept of these life/workout planners, interspersed with useful 'evaluation' points and words of wisdom. There are inspirational journals for people overhauling their fitness, aspiring and experienced yogis and those who generally want to take control of their lives. I'd personally go for the most holistic version as it I'd love to improve my work/life balance and infuse more order into my working days, but each of the journals is as beautiful as the next and would be a joy to take along for another year's journey.
Carita Gold Fluide de Beaute

When there's no chance of a tan for months to come, a luxury moisturiser can help boost your skin's appearance from head to toe. My everyday go-to is Palmer's Coconut Butter, but I'm really keen to try this Carita shimmer oil, which contains gold specks perfect for adding some festive shimmer to your limbs.
Bulk Pyscle classes
I'm yet to find a more addictive workout than spinning, with its high-intensity intervals to uptempo music and immersive rave-darkened rooms. Pyscle is next up on my hit list, and I love that it offers a truly full body workout by integrating handweights to tone the upper body while your legs contend with the resistance of the wheel. This side of Christmas, I intend to use their intro offer of three classes for £20, but I already know I'm going to love it so will happily commit class credits to my wish list so I can continue the spinsation into 2015. (Warning: combine regular Pyscle classes with Carita shimmer oil and your legs could provoke excessive envy and admiration)
Phillip Lim high-top trainers

I first saw these Phillip Lim high-tops while flicking through Stylist's weekly Style List on my iPad, and immediately took a screenshot so I could oggle them whether I'm on and off line. I haven't stopped thinking of them since – their beautiful suede and high-shine panels, contrast fur details and sporty white soles. Seeing as I'm in workout wear 90% of the time, I'd love to add  a bit of edge to my athletic look.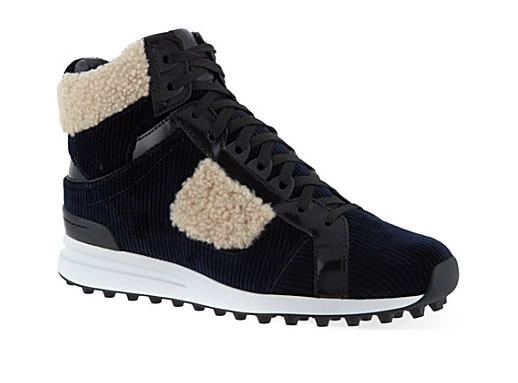 Longchamp tote
I tend not to be one for trends. If I see thousands of people walking around wearing the same thing, it immediately lessens rather than increases my desire to have it. However, after resisting the Longchamp frenzy for years, they've finally found an inroad to my heart: personalisation. The traditional Le Pliage bags can now be customised using a fun online tool to specify your size, handle length and colour combinations. I also love the new Sarah Morris collaboration, which features a bold abstract print splattered across solid white nylon. As a handbag and gym tote all-in-one, it's a winner.
Spiraliser
Another trend I'm late to pick up on, but having suffered serious food envy over my colleagues' raw courgetti and carrot salads, I am now fully convinced by the spiraliser. I'm already dreaming up hot pasta and noodle alternatives, a variety of vegetable rices and raw salads with all manner of seasonal ingredients. When in doubt, you can do no wrong with a gift that feeds for the whole year through.
Kettlebell
All I need to complete my at-home weekend workouts is a kettlebell, but I need one that serves its purpose and is heavy enough to challenge me (12kg, ideally), while also looking nice in the flat and featuring some kind of protective shell so it doesn't damage the floors. The one I have my eye on is by Fitness Mad and it's available on Amazon. It even comes in a gorgeous forest green, which just happens to be my favourite colour.
Jawbone UP3
Easily the best fitness tracker on the market, this is Jawbone's newest release and I'm desperate to get my hands on it. From day one it registers your resting heart rate so it can monitor all your activity there forward, including the efficiency of your exercise, the deepness of your sleep and extended sitting periods that could be damaging to your health. As someone always on the search for a new challenge, I love that the UP3 also holds you to daily goals like taking more steps or drinking more water.
I hope I haven't come across too greedy? And more importantly, I hope you come away with some wish list inspiration of your own. I have such a great feeling about 2015 (has a nice ring to it, doesn't it?) and truly believe it's going to be a happy, healthy year all around! If you'd like to share your top wish list choices in a comment, please do! It may help to point that special someone in the right direction…