When checking into an all-inclusive resort like Gloria Serenity in Belek, Turkey, most people would make a straight course for the buffet. Food was high on my priorities too, but there was one stop I had to make before filling my plate: the activities board. I was excited to explore all the ways I could keep fit and feel good about enjoying a few extra indulgences across the week.
Whether you're on a city break or sun seeking vacation, there are always ways to stay in shape. You may even find a new form of exercise or a healthy cooking alternative you can take back home with you. I rediscovered the cable machine and took full advantage of the lying leg curl – a staple I've long petitioned for in my home gym. And the chef's salmon and lemon skewers were so good I'm already planning to cook them for dinner!
I always look to holidays as a chance to reflect on your goals and come back feeling fresh, invigorated and more determined than ever.  Here's just a sample of my favourite active moments from my week away.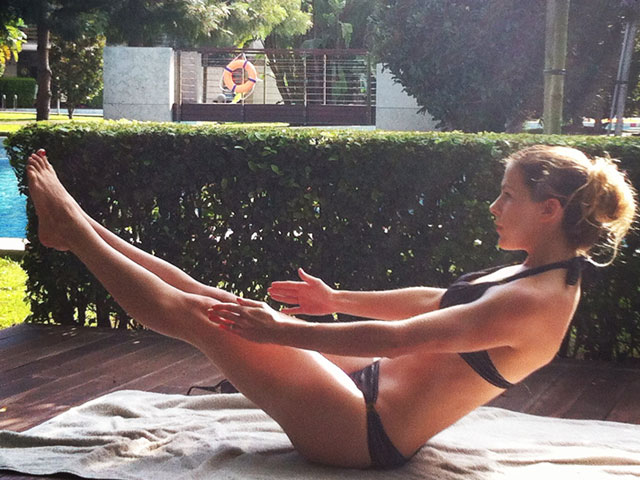 I eased into day one with some impromptu Pilates by the pool. I love a sun lounger as much as the next person, but after a few hours I begin to feel listless. 20 minutes of Pilates 100s, leg lifts and boat posing awakens my muscles from their slumber!
Sometimes you get the best exercise when you forget you're exercising. I rarely find time for a game of tennis but on holiday I love to hire a racquet and attempt to better my backhand. My husband is a clever component and had me covering every square of the clay court, but my pre-holiday fitness levels served me well and I managed to claim my first ever victory over him. That was four long years in the making!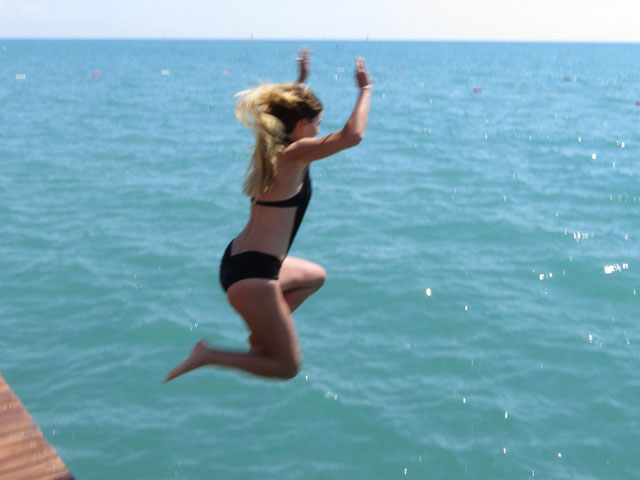 As a reward, I cooled down with a dip in the sea. A sting on the bottom by a jellyfish left me temporarily out of action with a rather embarassed Turkish doctor rubbing serum onto my right cheek (see the evidence on Instagram), but I quickly recovered and got back in the game!
Daily yoga classes were held on the lawn at 9am. While I am a fan of the holiday lie in, I did make it to a couple sessions with this incredible instructor from China. Long stretches and spine-opening postures had me sitting tall all week.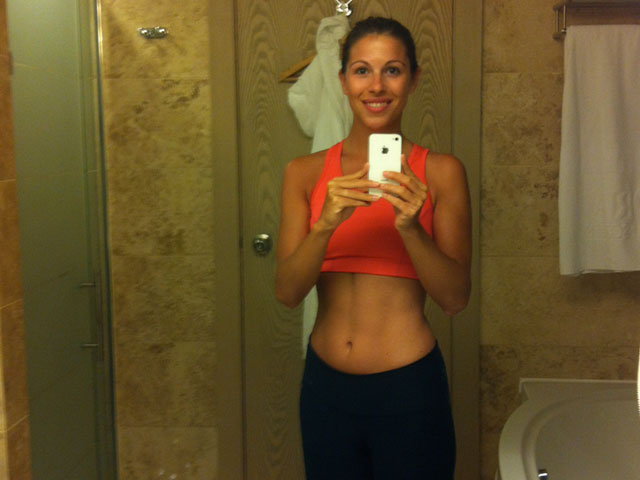 And when I couldn't make it to yoga, I squeezed in a few high-intensity circuits in the resort's air conditioned gym – heaven after a long and sticky day on the sun lounger!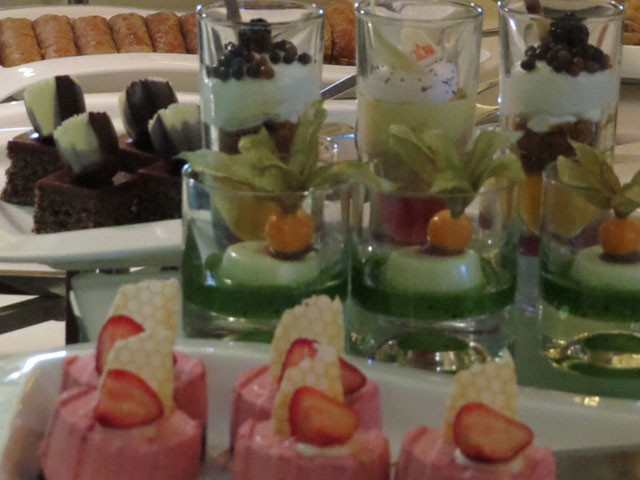 … Which meant I felt perfectly justified dipping into the impressive display of culinary creations!
And in the evenings we marvelled at the physical feats of the resort's worldly entertainers.
One father-son pair from Africa even beat a Guiness World Record by doing 60 consecutive backflips. They've inspired me to find my own way to defy gravity. That's why I'm booked in to my first Anti-Gravity Yoga class tomorrow. Expect a full report soon. It's good to be back!