The seasoned experts among you may have read this post title with one eyebrow firmly raised, thinking 'you don't do yoga, you practise yoga'. But I will be the first to admit I'm not an expert yogi. I am the girl who relies on the wall for balance whenever the headstand comes around, looking enviously back at the pros staying effortlessly still as their feet shoot unsupported into the air. And then they lower their legs to 90 degrees and back again, surely just to show off. But I am persevering.
That's why I like yoga. I admire the perseverance required to move that little bit deeper into a pose or (eventually) to kick off the wall and hold that headstand with nothing but your core to support you. And in that drive to progress in my practice, there is a form of psychological escape I struggle to find in any other form of exercise. Well-practised now in HIIT intervals and conditioning circuits, my brain will still be running through feature or blog ideas as I'm hitting 16kph on the treadmill. But tell me to 'relax' into pigeon pose and I can think of nothing but the tightness in my hips and the ever-so-slight easing as I take another deep breath.
Like most of my friends in my generation, I work long hours and set my career and personal expectations high. Switching off can be a challenge, and sometimes even the simple act of sleep can be difficult to achieve. As much a sport of the mind as it is of the body, yoga channels those stresses or frustrations and systematically focuses your attention on different parts of your body. At the end of a practice, you feel noticeably lighter as a whole; savasana is one of the rare occasions when my mind is fully in the moment.
For me, my weekly yoga class is non-negotiable. Ashtanga and Vinyasa are my preferred practices. Look for these or anything with the word 'Dynamic' in the name if you enjoy a more athletic workout and like to break a sweat. Meanwhile, Hatha, Iyengar and even Bikram are slower in movement, with the challenge being to hold the poses for longer. Bikram is a different beast altogether, with the heated rooms causing you to sweat buckets no matter what you do – great for detoxing and relaxing your muscles just an inch further. And these hardly scratch the surface of the yoga styles available to try. Below I'll list the five benefits I feel yoga offers me, and encourage you to experiment with different classes or videos to find the practice that makes the most positive addition to your life.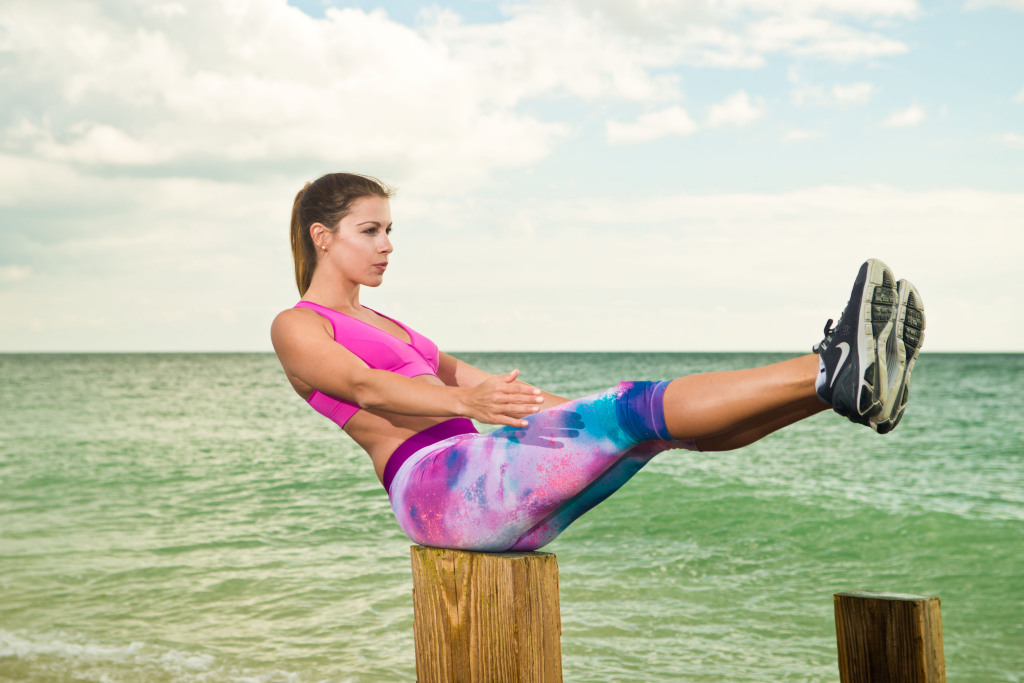 My five favourite yoga perks
Dynamic stretches that lengthen and ease out my sore muscles after contracting them through running, HIIT or conditioning.
Those moments of elation when a pose finally just 'clicks' and I know that I will do it with precision and confidence forever more.
The thigh-burning effort required to hold poses and maintain my balance, and the noticeable strength gains as I progress these poses with every practice.
60 minutes away from my email inbox and deadlines. Just me, my practice and my journey to savasana.
The aforementioned weightlessness that accompanies a hard-earned savasana, every inch of my body melting into the floor. I often simulate savasana when I can't sleep, and 80% of the time it does the trick.
Yoga is a personal practice and while I have a few favourite London studios, I want to keep this post as general as possible and simply encourage you to give it a try if you haven't already. In future posts I plan to review select studios and share my practice in more detail, but I want to take this opportunity to discuss a side of fitness that's not all burning lungs and aching post-workout muscles. Remember to exercise for holistic wellbeing and think beyond that much sought-after six-pack from time to time. (Though I challenge you to find an expert yogi with a stomach that's anything less than sculpted.)
As it happens, yoga is a great way to stay fit over the Christmas holidays because it requires zero equipment and also delivers a dose of much-needed zen away from the festive buzz. If that sounds up your street, try one of the yoga classics featured in my 5 favourite YouTube workouts. And, as always, feel free to share your experiences below.
Thanks for reading everyone. Until next time, I wish you a very happy and healthy Christmas!